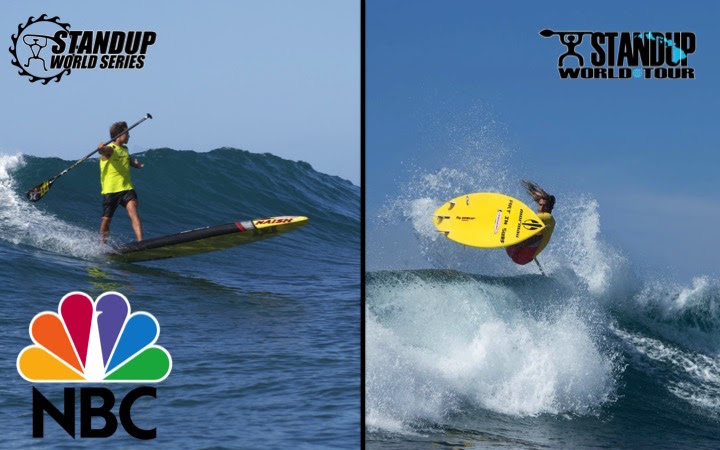 Coming up this weekend is a unique look back at both the Stand Up World Surfing Tour and Racing Series this Sunday on NBC at 1:30pm EST / 10:30am PST / 8:30am HST, as we recap the journey to the World Title for both Men's & Women's Surfing and Racing Champions.
From Hawaii to Europe and California to Japan, the World Series and Tour challenges the World's best SUP Surfers and Racers across all four corners of the World.
Join us for this look back on NBC and more programming to come on Fox Australia, Outside TV and many more global networks over the coming months as we build up to an all new and built out 2016 season that will take this professional platform to a whole new level.
Stay tuned for all the news and updates from the Stand Up World Surfing Tour & Racing Series at www.watermanleague.com